Singer-songwriter and music producer Phil Maffetone
has performed throughout the U.S., Europe, Asia, and Australia. His songs have been used in documentaries, films, commercials and other media. Phil has produced eight albums and numerous singles, with music on all online streaming sites. He continues to refine his craft with the help of producer Rick Rubin, recording at Shangri La Studios in Malibu, California and elsewhere. Phil writes various genres of music, from folk and folk rock, to rock, country and piano bar, performing solo or with a band. Storytelling is a key component of his music.
In addition to singer-songwriter, Phil also teaches a course called Music and the Brain.
Music marks a significant transition in Phil's life. As a physician, athletic coach, and best-selling health and fitness author, his work came to the attention of many professional musicians, including the late Johnny Cash, Damien Rice, Stephen Stills and others. James Taylor said, "Dr. Maffetone's system goes beyond dealing with symptoms; he looks at health and fitness as an integrated balance. He deals with the whole picture clearly and directly. Fascinating and illuminating . . . and I feel great!" 
Phil has also recorded his music with the help of such greats as John Frusciante (Red Hot Chili Peppers), Brad Wilk (Audioslave/Rage) and solo artist Jonny Polonsky.
Long before turning singer-songwriter, Phil studied the health effects of music — not only the joy, but the therapy as well. "It's good for the brain and body. While Chinese Medicine developed a system of music therapy about 5,000 years ago, humans had music from the beginning. Today, we know the right kind of music stimulates the brain's alpha waves and feel-good chemicals, which promotes sound health in many ways."
As one music review stated: An aural-neural connection is reflected in the broad mix of Phil's songs from one album to the next — a catchy blend of original songwriting that creates a subtle, mesmerizing power that kisses the brain and touches the heart. He writes witty, provocative lyrics with social and personal significance.
In His Own Words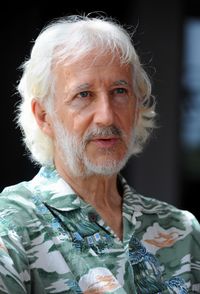 In the spring of 2002, I woke up as a songwriter. The feeling was not a fleeting emotion — it was among the most powerful moments of my life. As far back as I remember, my mind had music, and in time it was evident that it was original music — it was just always there.
I quickly dismantled my successful 25-year career as doctor, writer and speaker, and started making music, at least attempting it.
Growing up in the 1960s as a ravenous music consumer, learning to play an instrument always eluded me. So when I woke that April morning, suddenly as a songwriter, it was both exhilarating and a bit confusing. Just what does a songwriter really do? 
For the first three days I paced back and forth, in between failed attempts at learning new guitar chords. Then, on day four, producer Rick Rubin contacted me. He had read one of my health books and wanted to consult with me. I told him that my career as a doctor was over because I had just become a songwriter. We laughed, then agreed to help each other in our respective endeavors.
I started spending time in Los Angeles with Rick, rubbing elbows with great songwriters, and being the proverbial fly on the wall during recording sessions, dinners, and parties. I was experiencing the music scene from its deepest and most creative spaces. It also led me to work as a physician with Johnny Cash, the Red Hot Chili Peppers, Damien Rice, Dan Wilson, Stephen Stills, and many others. Indirectly, these experiences also helped unleash my personal songwriting creativity.
—Phil Maffetone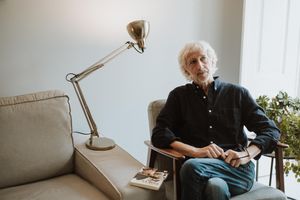 Up Close & Personal: Phil's Interview: Part 1  Part 2 
Podcast interview with Phil: Music and the Brain