OUTLIER
0:00/4:23

0:00/3:20

0:00/2:36

0:00/3:51

0:00/2:40

0:00/3:56

0:00/2:40

0:00/4:07

0:00/3:47

0:00/2:29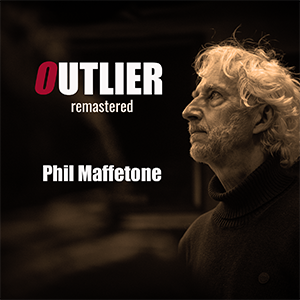 OUTLIER remastered
My 8th studio album, recorded in the midst of the COVID-19 pandemic, is re-released in January 2022. 
I saluted some of the early folk legends that influenced my early life, including Woody Guthrie and Bob Dylan, with the songs Message in My Ear and Lighten Up Your Load. It was also great to have Sarah in the studio to play piano and sing. One of my older songs, Sarah Softly, portrays her life growing up, at a time when her mother—my daughter—sang some of my very first songs during the maiden recording sessions in Nashville. On My Place, it was dream to have Sarah play and sing this duet with me. 
Having my longtime friend and music confidant, Jonny Polonsky, topped off the OUTLIER sessions. He always seems to know what I'm trying to express with a song, making the process go as if we'd been rehearsing for hours. His guitar playing, B3 organ, drums and even accordion, not to mention vocal harmonies, brought to life the likes of One Time Again, Trip of Your Life, Heavenly Dew, Why Wait for Heaven and The Devil Always Wins. 
Featuring...  
Sarah Bolat